Summer Camps in Lithuania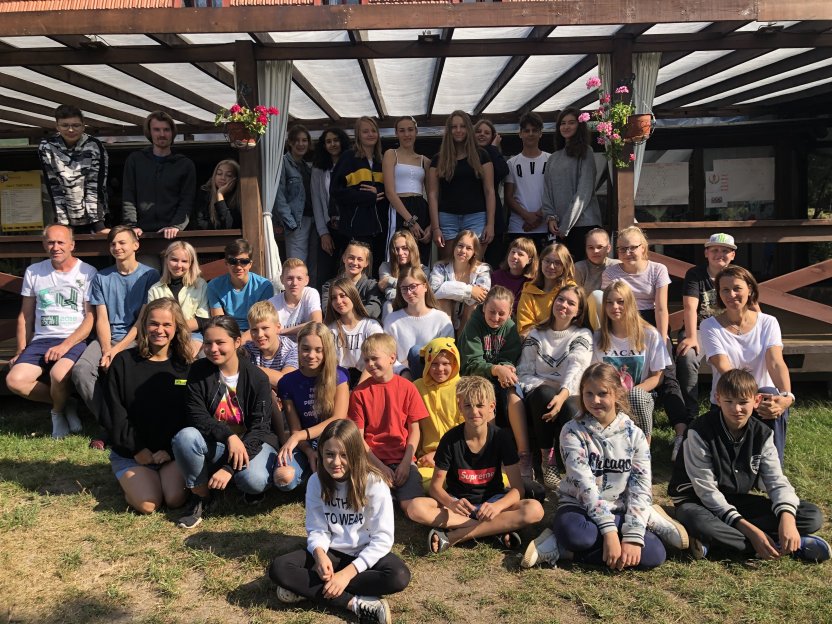 SIH has been organising English summer camps "SIHLANDIA" for children and teenagers since 1996. Each year it has a different topic and program.
ATTENTION! We would like to inform that 2020 SIH English Summer Camp will not be organised this summer. We hope to see you all next year!
2020 SIH English Summer Camp will be organised on 3-14 August. It will take place in Bertasiunai homestead, Lithuania (www.bertasiunai.lt).
Where?
Bertasiunai homestead is located in beautiful and calm Veisiejai Regional Park, nearby Trikojis lake
When?
3-14 August 2020
Age?
Ages 9-18
Price?
489 Eur
Included in the price?

4 English lessons per day. Children are placed into groups according to their level of English.
Accomodation: rooms for 2, 3 and 4 with all facilities.
Full board meals (breakfast, lunch, dinner), in addition various snacks.
Activities and free time: 2 interactive lessons - daily creative activities (sports, drama, arts, dances, swimming in the lake, etc.), evening events (karaoke, quiz, contests, theme shows)
Children are covered by civil liability insurance.
Certified and professional English teachers and experienced camp leaders from Lithuania and abroad.

Not included in the price?
A weekend trip to a well-known place.
Additional information
Children are brought to the camp by parents and collected after it's over.
For more information please contact SIH administration: (+370 5) 272 4879, (+370) 600 20636, info@sih.lt
SIH English Summer Camp "SIHLANDIA 2019" moments:
Comments:
"Ačiū už puikią stovyklą. Gerų įspūdžių užteks ilgam :) Ačiū vadovams ir organizatoriams. Sėkmės darbuose. Labai džiaugiamės stovykla ir joje puikiai praleistu dukters laiku! Ačiū! Linkime dar daugiau kūrybinių idėjų ir iki pasimatymo po metų! Linkėjimai Robinui nuo visos mūsų šeimos! Ir ačiū už nuotraukas."
Eglės mama
"Linkiu jums gyvuoti toliau!"
Vytautas
"Linkiu jums labai gerų stovyklautojų, ir labai, labai daug pelno."
Rūta
"Kad jūsų suteiktos žinios neišskristų kaip paukščiai."
Ieva G.
"Ačiū už šiltą priėmimą į jūsų stovyklą! Geros ateities."
J.A.
"Labai ačiū už tokias nuostabias 2 savaites. Ir linkiu ilgai gyvuoti!!!"
Airida
"Šita stovykla yra pati geriausia ir linksmiausia iš visų kitų stovyklų kokias lankiau."
Viktorija
"Linkiu sau ir kitais metais sugrįžti į šitą stovyklą."
Vilius