"SVMI" project partner meeting took place in Athens, Greece on 29-30 November 2018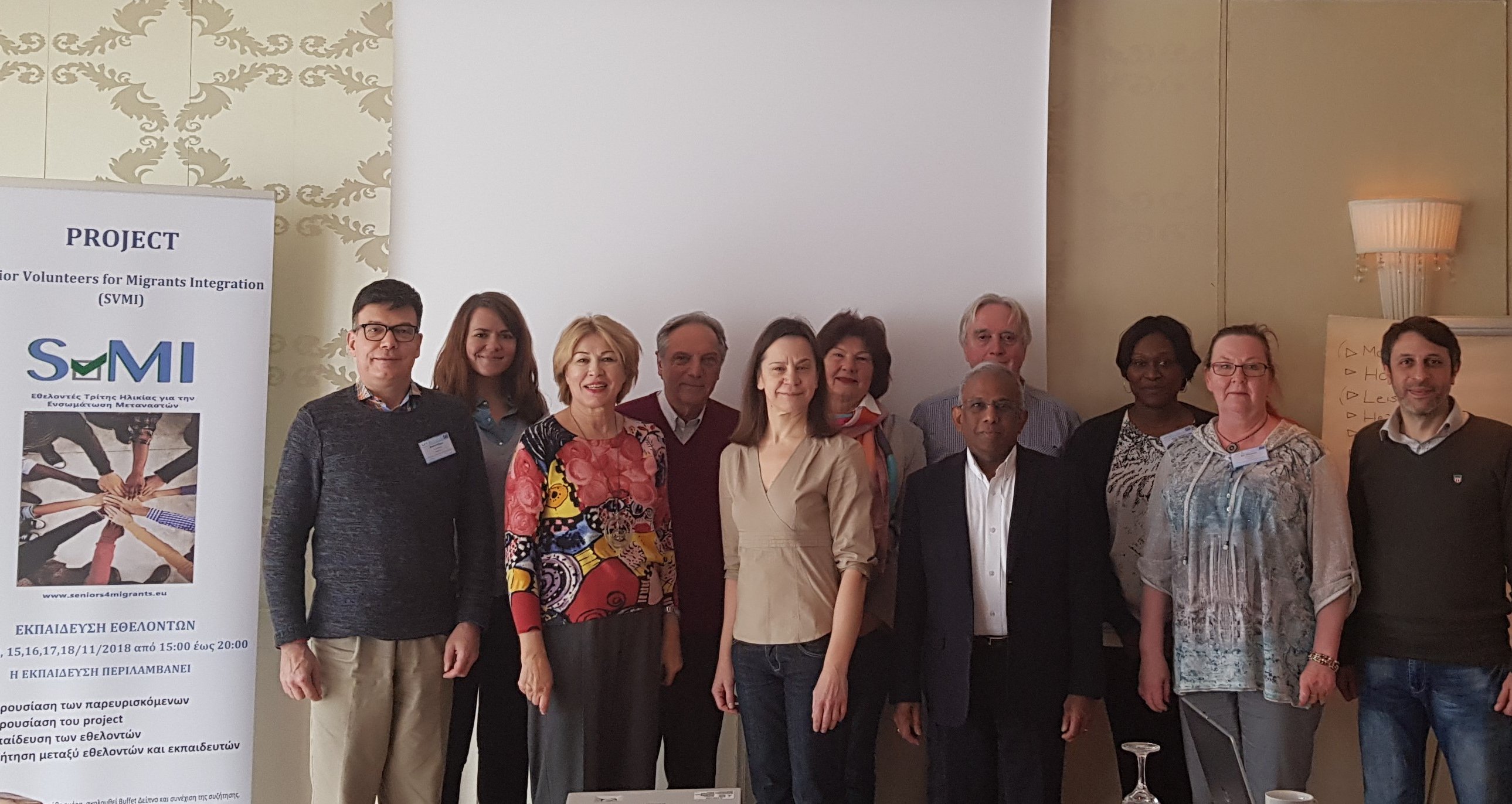 On November 29-30, 2018 the project partners from Lithuania, Germany, Greece, Finland and France gathered in Athens for the third "SVMI / Senior Volunteers for Migrant Integration" project (www.seniors4migrants.eu) meeting to discuss the progress and to outline the next steps.
At the beginning, the partners warmly welcomed Aline and Irudayaraj – new team members who just joined the project on behalf of GSVO95.
Then the partners presented and summarized the feedback from the piloting trainings implemented in partner countries and discussed the final steps in the development of two project intellectual outputs – Training Programme and Training Material for senior volunteers providing support for migrant and refugee integration. Later they worked on the ideas for the development of the Social and civic integration tool – the 3rd intellectual output that will be developed in App format, shared their opinions on its content, agreed on the key topics and discussed the upcoming activities.
The 4th partner meeting will be held on 10-11 April, 2019 in Turku, Finland.