On August 26, 2022, the Green Future project partners met for the 1st virtual meeting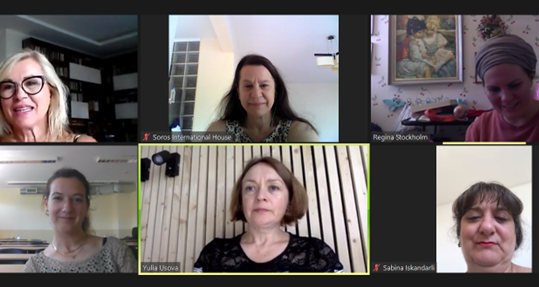 On 26 August 2022, the introductory meeting of the NORDPLUS / Adult project Green Future | Intergenerational Green Future Days in Local Communit took place online. The project is coordinated by Soros International House Vilnius and is being implemented in collaboration with Eurofortis (Latvia) and More Mosaic (Sweden).
During the meeting, the project's main activities and the main result – intergenerational exchange of experiences and good practices, and involvement of people from all generations in activities contributing to the implementation of the European Green Deal goals - were briefly presented and discussed.
The partners also had the opportunity to get to know each other, present their institutions, and introduce ongoing, as well as implemented projects.
SIH director Daiva Malinauskienė presented Erasmus+ and Nordplus projects "ACDC 4 You", "TECPC", "Discover Iceland and Sweden", "Be Digital", "Play Your Way to Norway" and "INCrEAsE".
The project partners are eager to get started and are looking forward to meeting in person at the project's kick-off meeting in Vilnius on 12-13 September.