On 17 June 2019 SIH started running the CELTA (Certificate in Teaching English to Speakers of Other Languages) Course!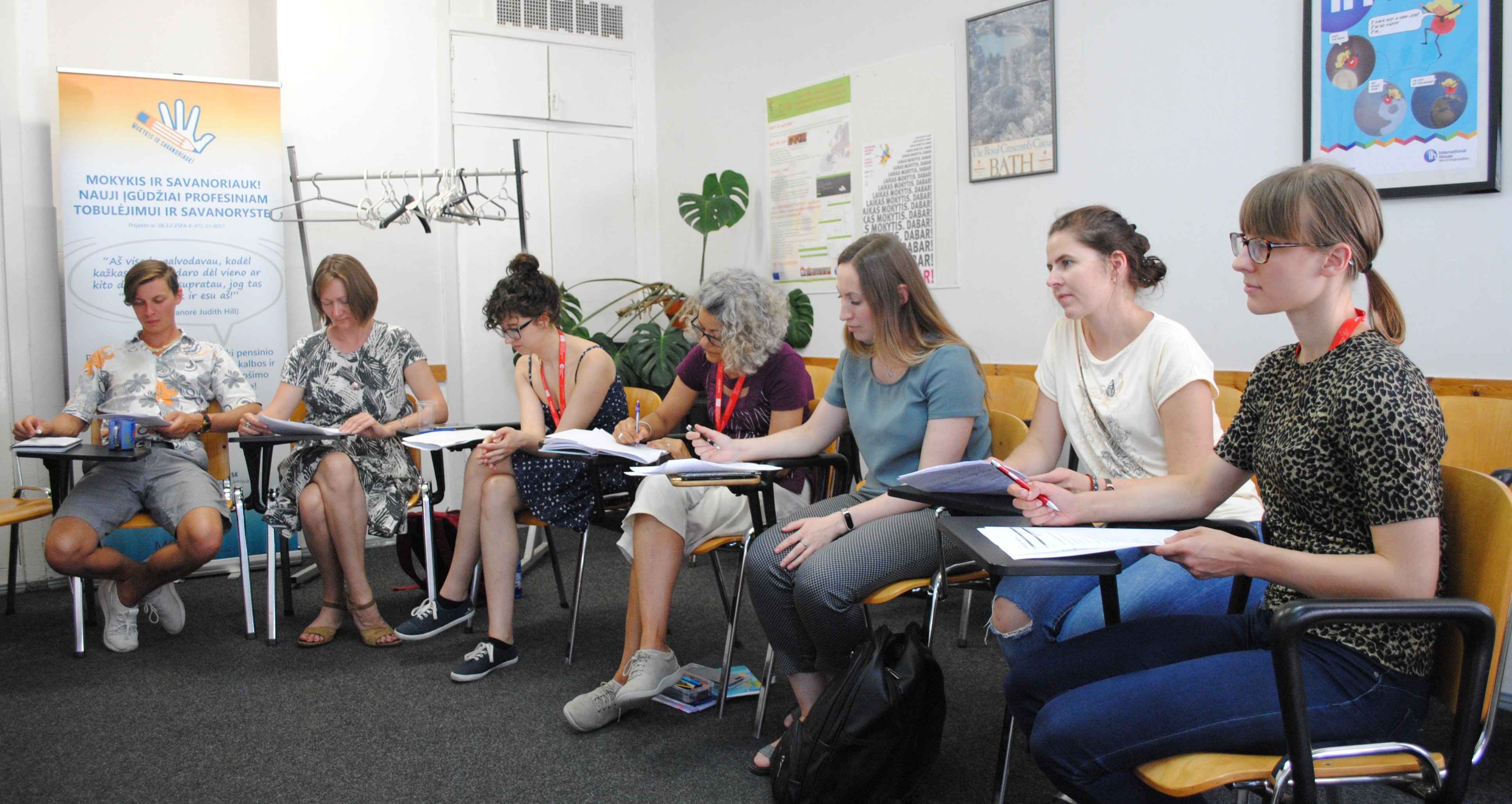 On 17 June 2019 SIH started an international CELTA course which will last until 12 July!
7 English language experts from Lithuania, Estonia, Puerto Rico, and Russia are learning many new teaching techniques to become confident teachers with practical knowledge about English language teaching. The course is being guided by the highly qualified course tutors Joe Fisher (UK) and Laura Pitson (UK). The trainees who complete the course successfully will be awarded the most highly recognized and regarded initial English teaching certification worldwide.
We wish good luck to all of the participants of the CELTA course! Please have a look at some moments of the course being held at SIH: