Teachers' and students' first impressions of working remotely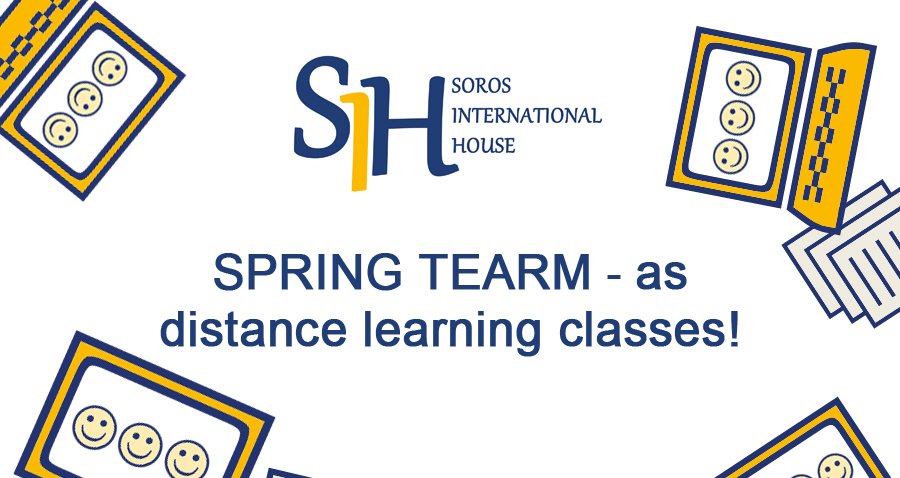 With the introduction of quarantine across the country from March 16 due to the COVID-19 virus, Soros International House teachers immediately started preparing to teach online via Zoom. Throughout the week, they watched instructional videos, tested the platform, shared experiences and tips, and finally started teaching online lessons to student groups.
To date, every teacher has already taught at least one lesson on Zoom, and some have become quite used to this way of teaching. Students, too, have grown accustomed to distance learning, and we have received a lot of positive feedback saying that this type of learning is not only acceptable, but also very enjoyable.
Here are some impressions about the first online learning classes from our students:
"The lesson was perfect! I really like that kind of learning format, level siuts well for me, everything works really great. Thank you for your changes and ability to adapt to the situation. Wishing you a good health. " (Giedrė)
"The lesson was interesting and entertaining. The teacher is really professional and very cute." (Algina)
"It was perfect! Everything went smoothly. The teacher is really well prepared." (Ina)
"The first lesson was unusual but everything was great." (Andrius)
Here are some impressions about online teaching from our teachers Kristina and Renata:
"Online teaching on Zoom is something I really enjoy. I figured out how to use the system after trying it with my colleagues, so there were no technical obstacles. It's my second week of teaching online, and I am still amazed at the available teaching tools – almost every day I think of new ways of presenting materials and practicing language! When teaching face-to-face classes in various companies' offices and in different classrooms, I have to limit the use of technology, as computers, screens, and smart boards are not available everywhere. And with Zoom, there's always a variety of technologies available – I just have to remember to use them." (SIH teacher Kristina)
"To tell you the truth, I was feeling a bit worried before these lessons, mainly technical things, me being able to operate the platform, the quality of sound and communication and so on. For me, it was the first such experience of teaching online. And everything went really well. I agree with my colleagues that the "Share screen" function is really useful, because both teachers and students can share their screens and do many things there." (SIH teacher Renata)
Soros International House is starting the new spring semester online on March 30! Groups are still being formed and we would like to encourage anyone who is still undecided to enroll in an online language course. Make the most of this time by learning a foreign language!