On 17-18 September, a traditional event of andragogues was held in Rumšiškės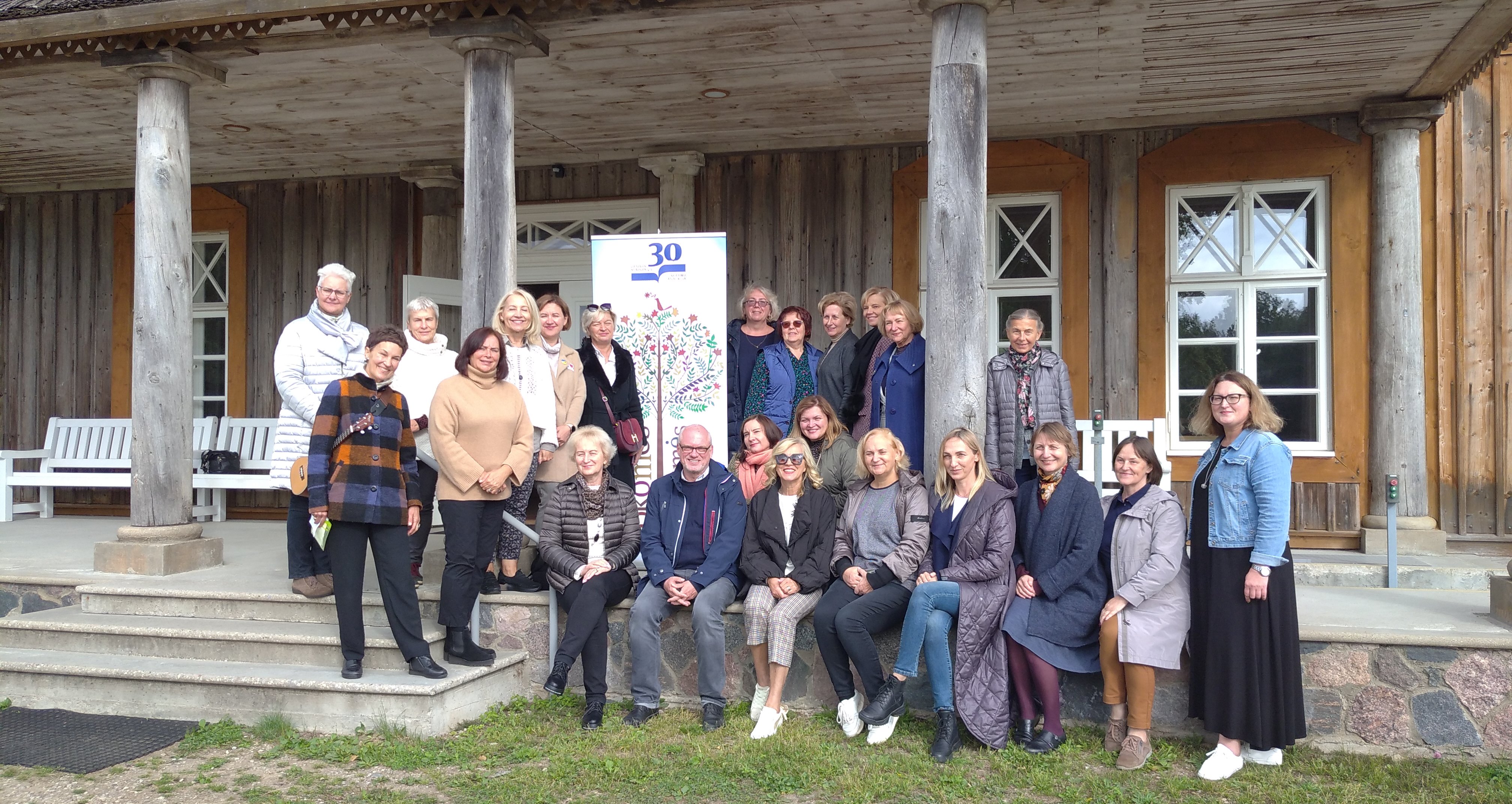 On September 17-18, members of the Lithuanian Association of Adult Education (LSŠA) gathered at the Rumšiškių Museum Manor Academy/Aristavėlė Manor Palace, where the 15th "Whispers on the Lawns" event took place, dedicated to the 30th anniversary of LSŠA and the 35th anniversary of the Erasmus+ programme.
On the first day of the event, the training "World and European Adult Education Actualities and Trends" was conducted by the honored guest - the President of the European Adult Education Association (EAEA) Uwe Gartenschlager. Durine the traininf, hee presented the EU Agenda on Adult Education and the Curriculum globALE: competency framework for adult educators - a professionalization model for adult educators developed by the UNESCO Institute for Lifelong Learning and partners. An active discussion on relevance of these documents for non-formal adult education in Lithuania took place in English, Lithuanian and German.
The second meeting day was devoted to presentations and discussions on adult education projects of the "Erasmus+" programme implemented by LSŠA members.
SIH at the event represented by director Daiva Malinauskienė.