ZOE / ZoonosesOnlineEducation piloting took place in Vilnius, A. Vienuolis progymnasium on 20 March 2019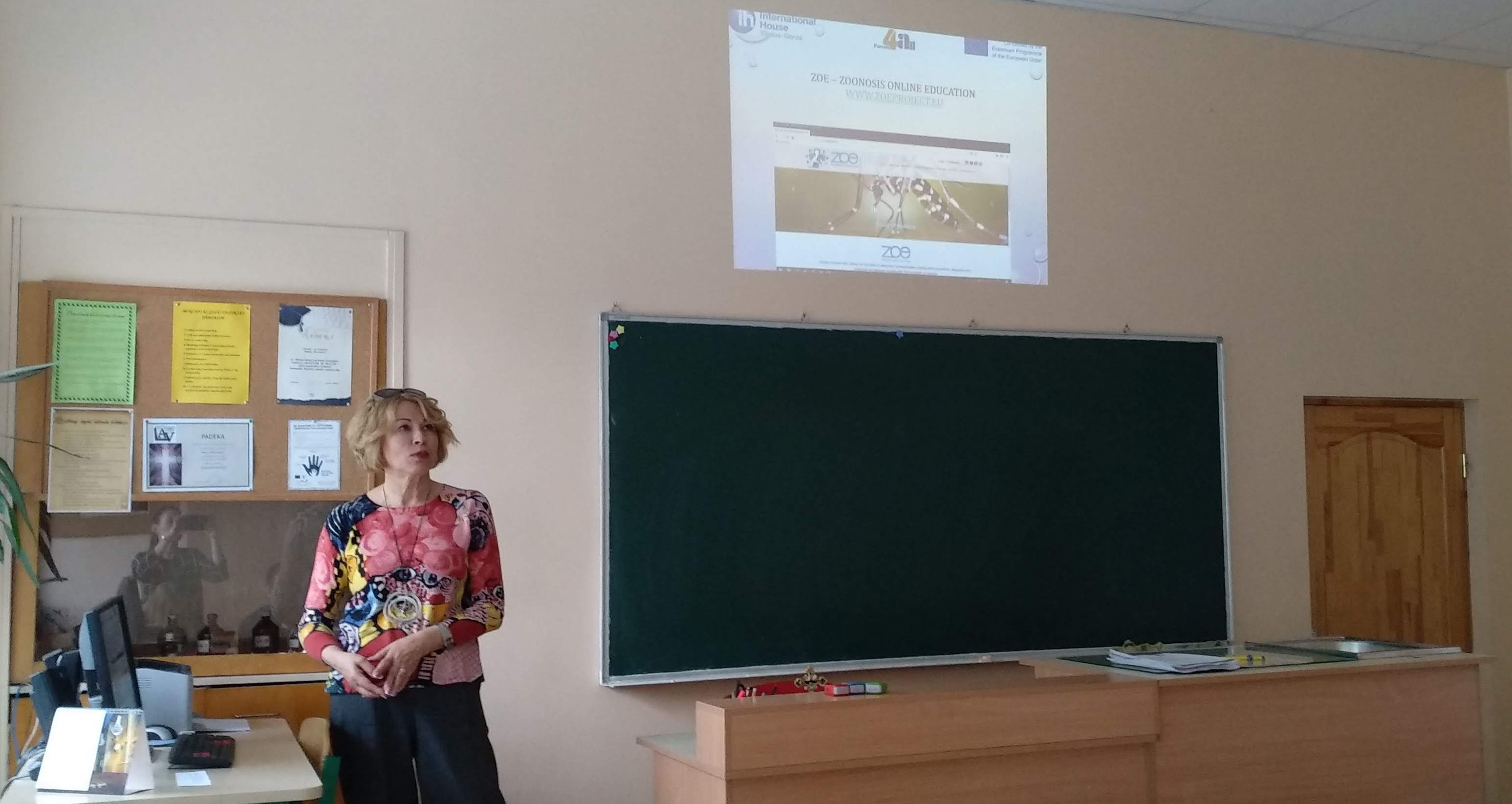 Piloting of the Erasmus+ programme's ZOE / ZoonosesOnlineEducation project (http://www.zoeproject.eu/) took place on 20 March 2019 in Vilnius A. Vienuolis progymnasium, with participants ranging from staff of various veterinary clinics, education and language training institutions, as well as school teachers. During the meeting, intellectual outputs prepared by the project partners were presented, including two types of online courses on malaria and dirofilariosis, a guide to these zoonotic diseases, and a short film. The short film for children was especially useful to school teachers.
Training was also provided, during which the participants were introduced to the online courses and also took part in a round of trial blended activities.