SIH was awarded with a Special prize by EESF in Vilnius, Lithuania for the project 'Seniors On-line'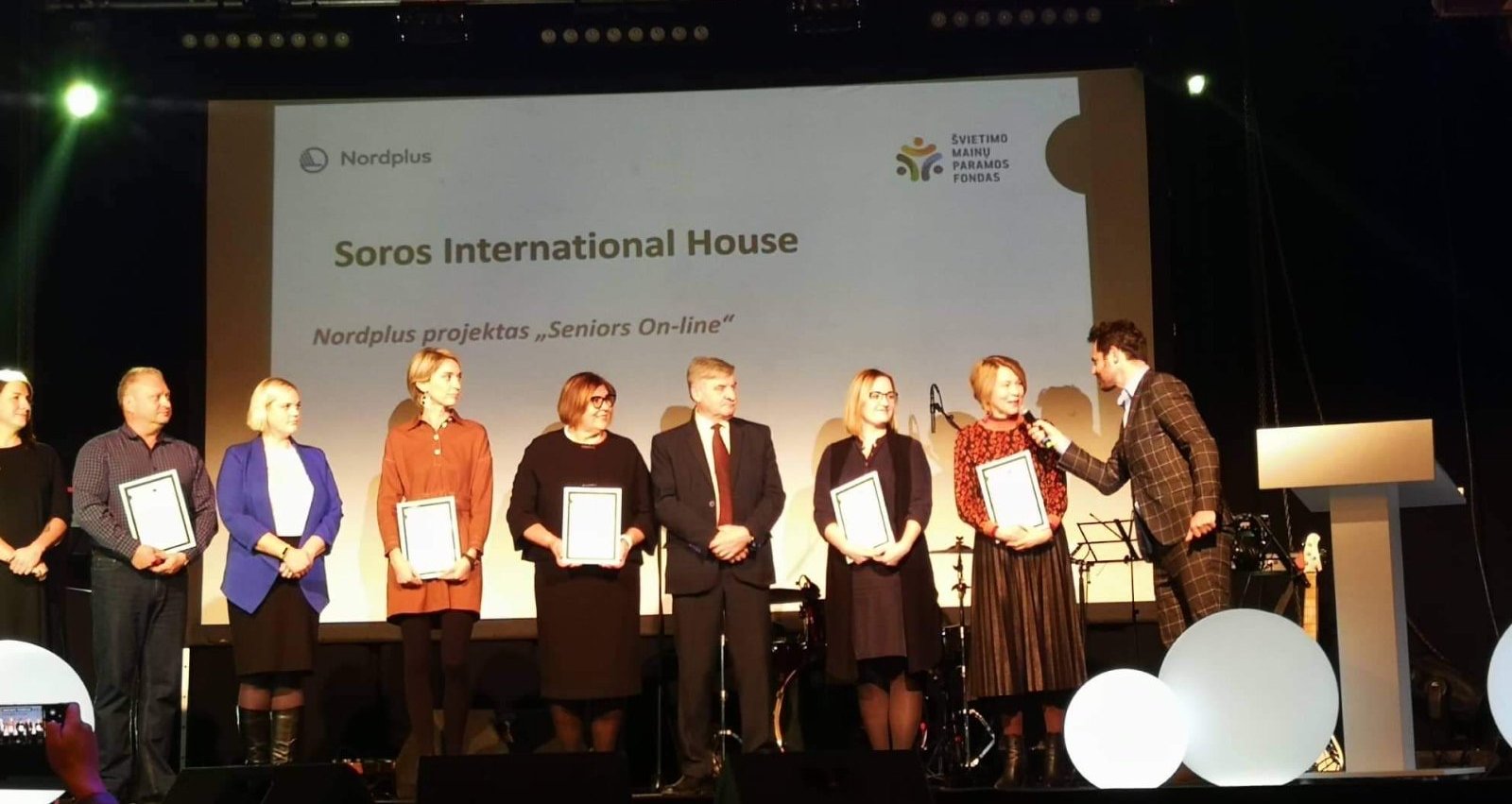 On 13 November 2019 'Soros International House' (SIH) director Daiva Malinauskiene was invited to participate in the event organized by the Education Exchanges Support Foundation (https://www.smpf.lt/en/) in Vilnius, Lithuania. During the event, Soros International House was awarded with a Special prize for the Seniors On-line project (www.seniorsonline.eu).
Congratulations to all of us!