The new Erasmus+ project INCrEAsE first meeting held in Iași, Romania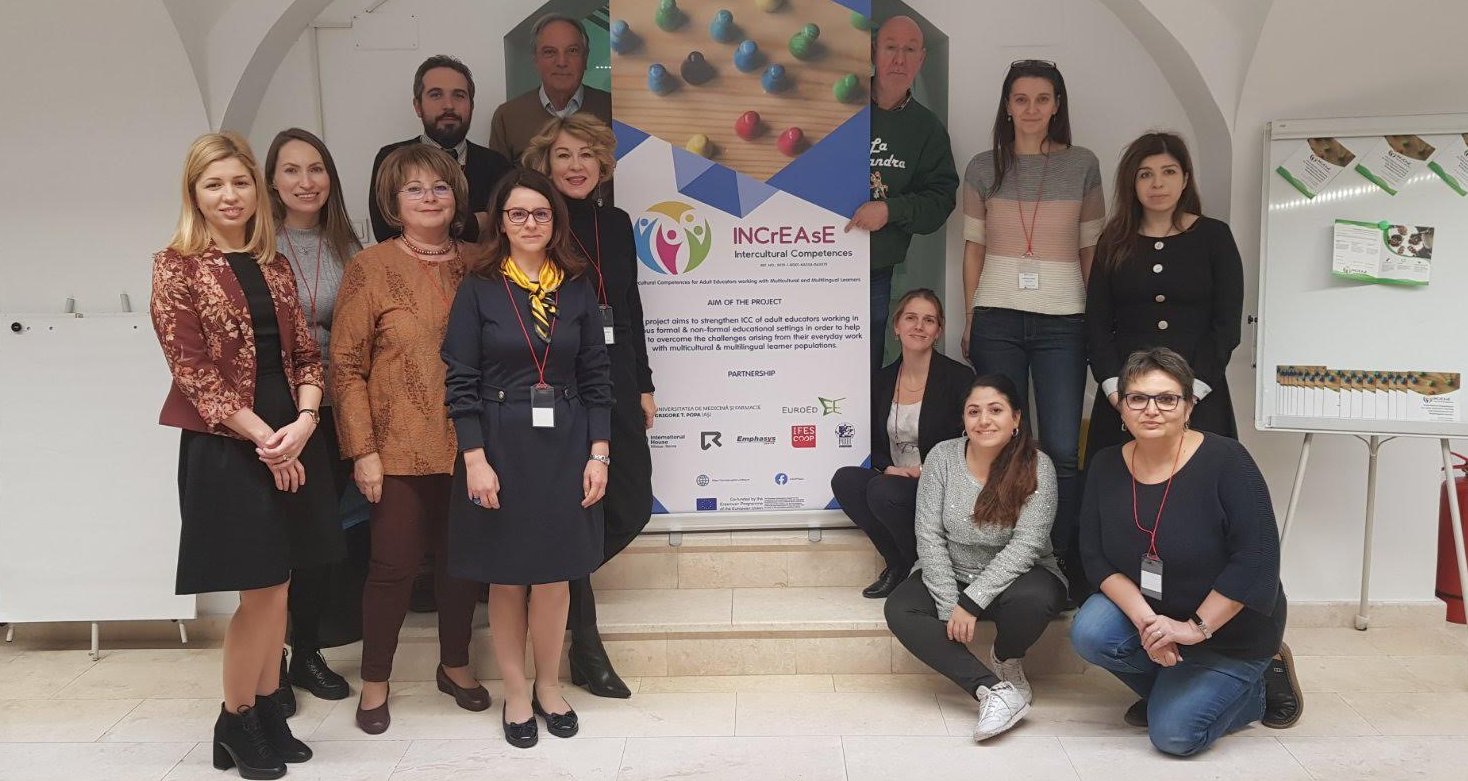 The Erasmus + project INCREAsE partners held their first meeting in Iasi, Romania, on 21-22 November, 2019. Representatives from all six partner organizations from Greece, Italy, Spain, Crete, Lithuania and Romania, took part in the meeting.
This new project's theme is particularly close to SIH's area of work – adult education. The project aims to strengthen intercultural communication competencies of adult educators working in various formal & non-formal educational settings in order to help them to overcome the challenges arising from their everyday work with multicultural & multilingual learners' populations.
During the meeting, both new and familiar partners introduced their organizations. Andreea, Romanian administrative coordinator of the project, presented the project's main goals and aims, target groups, and intellectual outputs. Later, project partners discussed the implementation of the first intellectual product, the Interactive Map of Multicultural and Multilingual Adult Educators/Learners in EU with focus on knowledge, skills & attitudes.
On the second day of the meeting, as usual, project's managerial, financial, and dissemination issues were discussed.
SIH was represented by director Daiva and project coordinator Kristina, who had the opportunity to present other SIH-implemented projects, such as Senior Volunteers for Migrant Integration, VR@School, Be-Digital, Play Your Way to Norway, and Parents4All.