Lithuanian and Norwegian high school students met virtually at the NORDPLUS / Nordic Languages project "Play Your Way to Norway" workshop!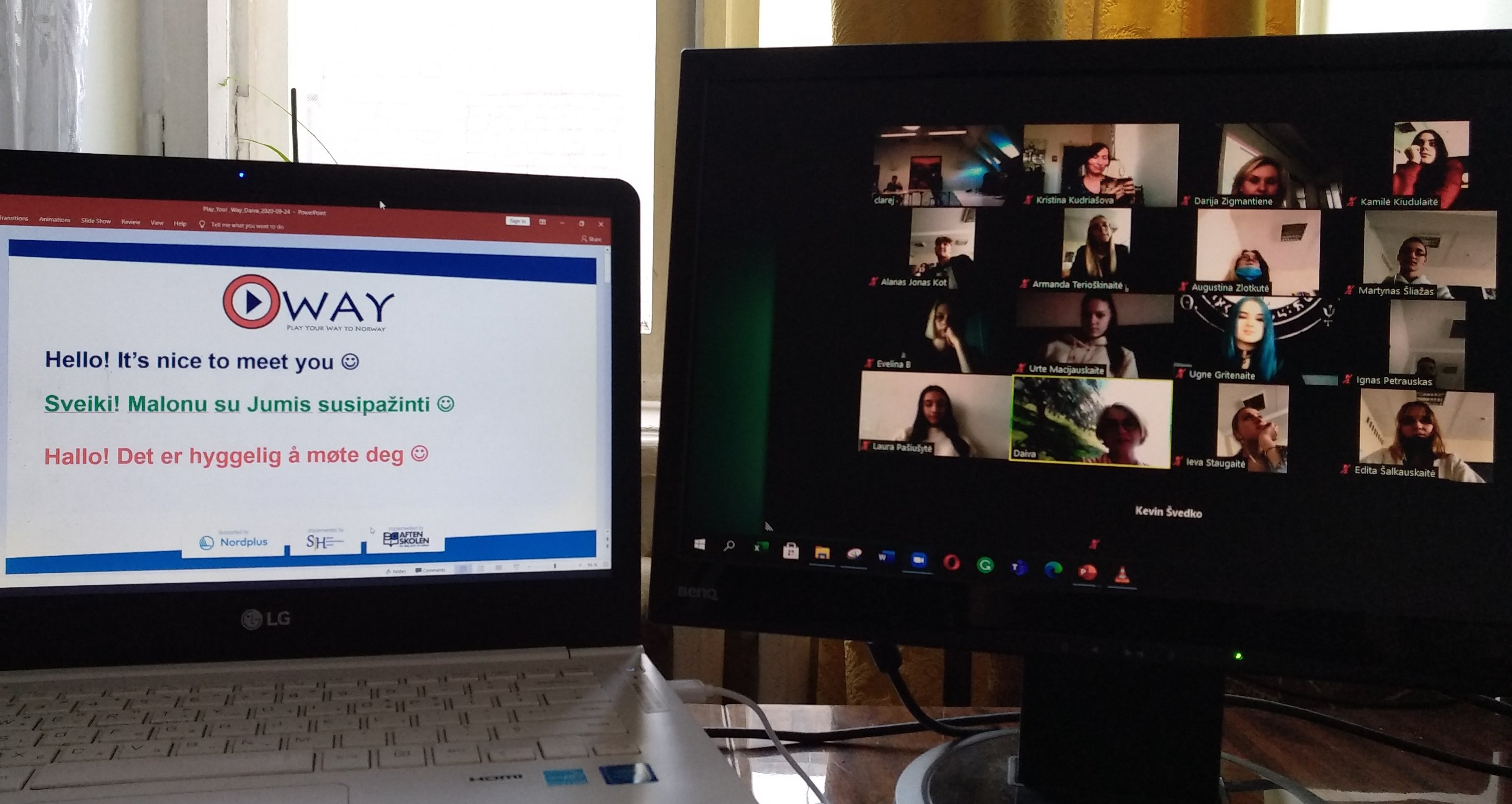 As part of the NORDPLUS / Nordic Languages project ​Play Your Way to Norway, an online workshop Language Opens Doors – Collaboration Makes Friendship took place on September 24, 2020, also marking the European Day of Languages, celebrated on September 26 each year. Among participants were not only project partners, Soros International House (Lithuania) and Aftenslolen (Norway) but also 27 high school students and their teachers from Vilnius Karoliniskiu Gymnasium and Youth for Diversity Agder (Kristiansand).
The young people were not selected at random – the Norwegian youth helped to create audiovisual content for the project's main product, the Norwegian language and culture learning platform Play Your Way to Norway. Link to the platform The Lithuanian youth participated in the piloting of the platform – they actively studied, acquired language skills and knowledge about Norwegian culture. Most importantly, they filled in questionnaires, providing a lot of valuable suggestions on further improvement of the platform.
During the workshop, the students had the opportunity to get to know each other, learn more about Vilnius and Kristiansand, and take part in interactive trivia games about Norway, which they created by themselves! The virtual event, which couldn't be organized in person in Norway due to COVID-19, was a great success. We believe that friendships have been established. At the end, everyone expressed the desire to organize a meeting in person in Norway or Lithuania in the future.