SIH invites you to participate in "Be Digital" project online conference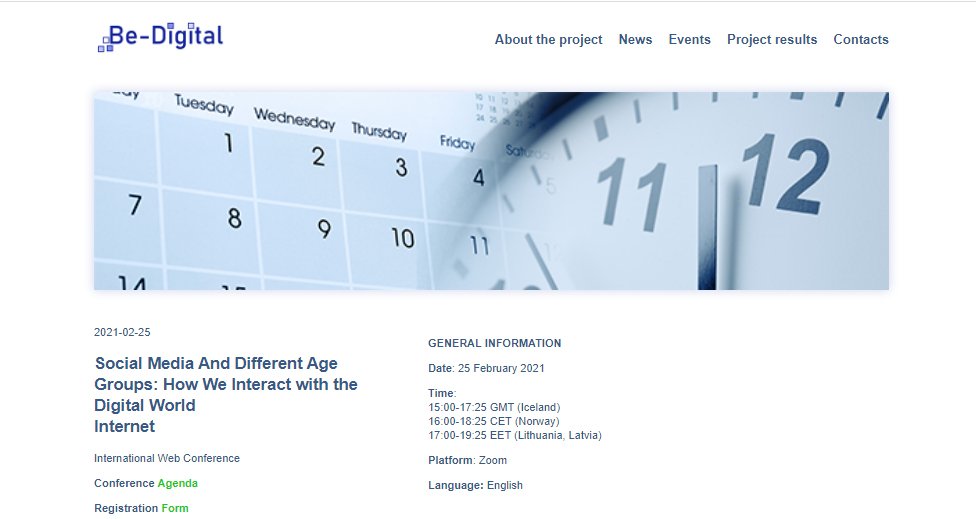 Dear partners and friends,
Soros International House on behalf of the Be Digital project team takes the pleasure to invite you to the International Web Conference "Social Media and Different Age Groups: How We Interact with the Digital World", taking place online on Thursday 25 February 2021, from 16:00 to 18:25 CET.
When: Thursday 25 February 2021, 16:00 – 18:25 CET;
Where: Online via Zoom;
Language: English;
Agenda: please follow this link to view the preliminary agenda for the conference;
Registration: please complete the online registration form here by 15 February 2021;
No registration fees.
Email invitation with the Zoom meeting link will be sent to you shortly before the conference.
For further information please visit the Be Digital project website or contact us at gileta@sih.lt
Follow us on:
We look forward to receiving your registration!