NORDPLUS / Nordic Languages program's project Discover Iceland and Sweden introductory online meeting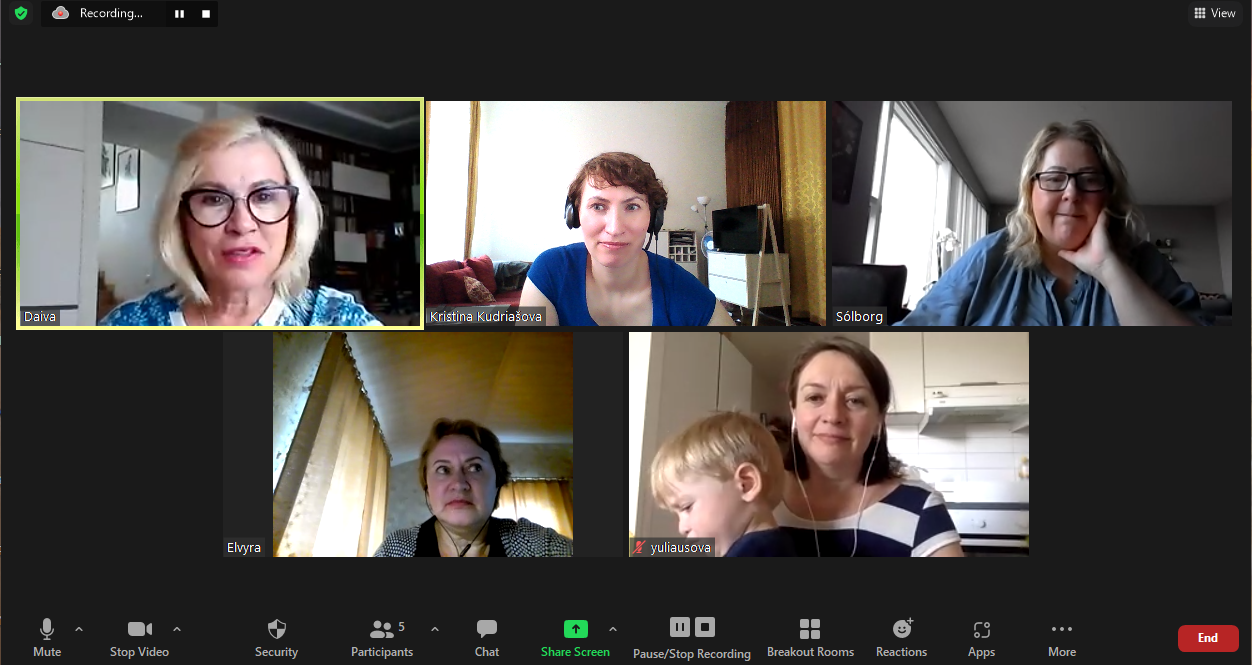 On 5 August 2021, the introductory meeting of the NORDPLUS / Nordic Languages project Discover Iceland and Sweden took place online. The project is coordinated by Soros International House Vilnius and is being implemented in collaboration with Mimir (Iceland) and More Mosaic (Sweden).
During the meeting, the project's main activities and the main result – an online platform for learning Icelandic and Swedish languages and cultures were briefly presented and discussed. In addition, the project's financial reporting and each partner's tasks were discussed.
The partners also had the opportunity to get to know each other, present their institutions, and introduce ongoing, as well as implemented projects.
Taking this opportunity, SIH director Daiva Malinauskienė presented Erasmus+ and Nordplus projects Art 2.0, VR@School, INCrEAsE, ACDC 4 You, and TECPC.
The project partners are eager to get started and are looking forward to a close and effective cooperation. Moreover, they are looking forward to meeting in person at the project's kick-off meeting in Reykjavik in October.