Kick-off partner meeting of the Green Future project in Vilnius on 12-13 September 2022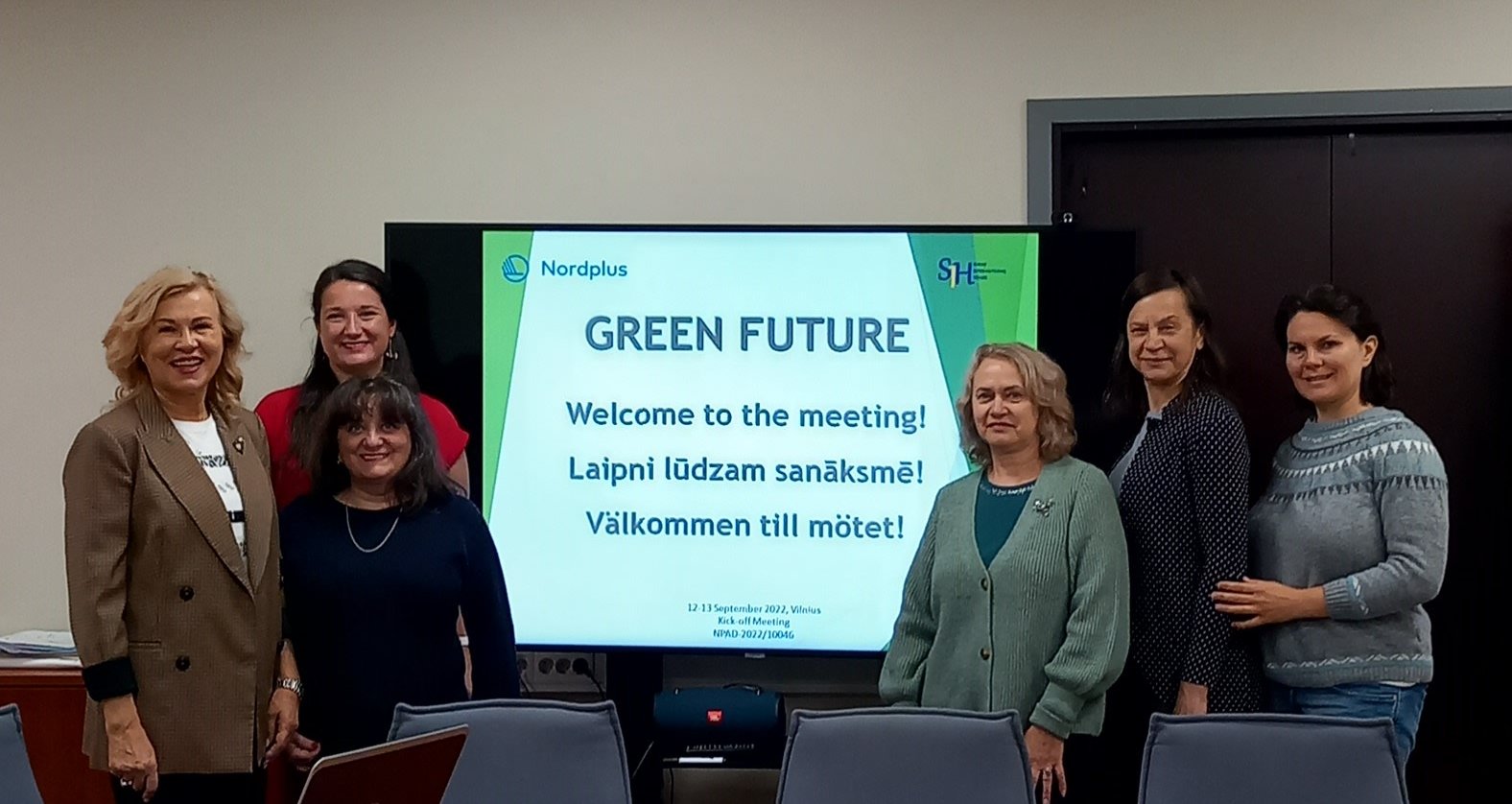 On September 12-13, a Kick-off Meeting of the NORDPLUS / Adult project Green Future was held in Vilnius.
During the meeting, the project partners from Lithuania (SIH), Latvia (Eurofortis) and Sweden (More Mosaic) discussed the project activity plan, voted on the project logo, talked over the project's dissemination activities, administrative and financial issues, next steps, and the plan for the first year.
The participants of the meeting shared information about other projects currently implemented by their institutions. SIH shared information on the achievements of the projects ACDC 4 You, Discover Iceland and Sweden.
At this stage, "Green Future" steering groups are being assembled in Lithuania, Latvia and Sweden. Anyone interested in green ideas is invited to join, especially those over 50.
Interested? Need more info? Please contact us by e-mail, on messenger or give a call.