Online partner meeting of the Green Future project on 18 September 2023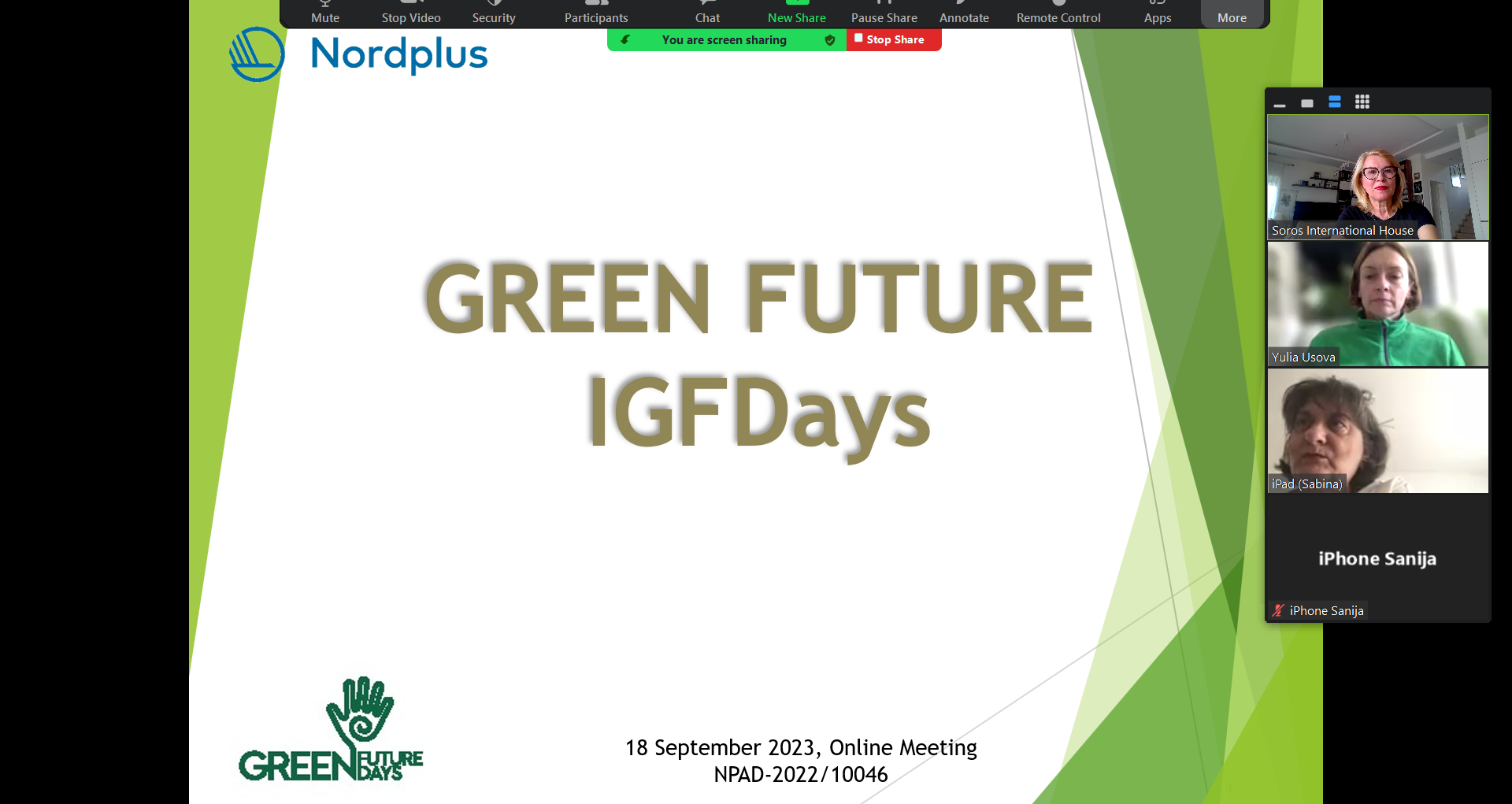 During the meeting, partners from Lithuania (SIH), Latvia (Eurofortis) and Sweden (More Mosaic) discussed the issues of organizing Intergenerational Green Future Days. Events in partner countries are scheduled in October 2023 - February 2024.
In the implementation of this activity in Lithuania, it is planned to cooperate with the European Parliament Office, VšĮ "Pasaulis senjorams", Vilnius Karoliniškių Gymnasium and the Rudamina Library.