NORDPLUS Nordic Languages project Play Your Way to Norway final partner meeting on 28 May 2021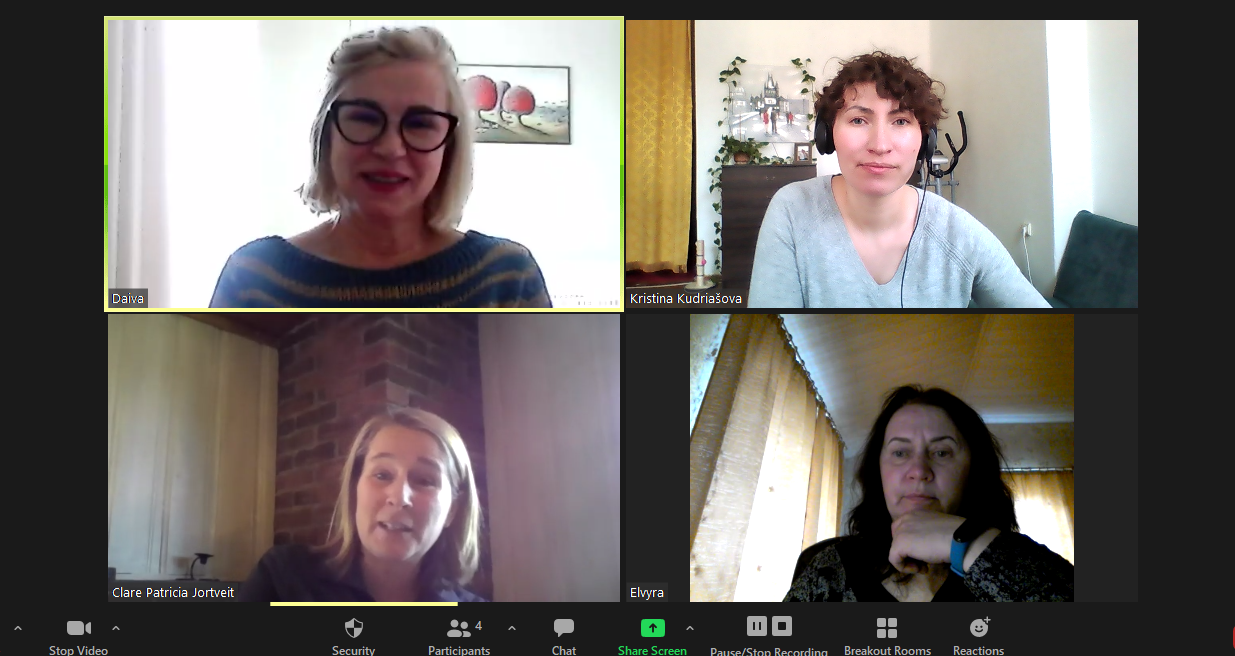 On 28 May 2021, the final online partner meeting of the NORDPLUS Nordic Languages ​​project Play Your Way to Norway took place, during which partners evaluated the activities of the whole project and expressed how happy they were about the harmonious and effective cooperation of the partners, the developed Norwegian language and culture learning platform, excellent online events, and other achievements. The final report of the project was also discussed.
While the partners are saddened that the project was coming to an end, the good news is that a new Nordplus Nordic Languages project Discover Iceland and Sweden has been approved, which will ensure the continuity and sustainability of the ending project. Under the newly approved project, Soros International House and their new partners are going to create an online platform for learning Icelandic and Swedish languages and cultures.
The meeting was attended by Daiva Malinauskienė, Kristina Kudriašova and Elvyra Mikelevičienė, representatives of Soros International House Vilnius, and Clare Jortveit, Aftenskolen (Norway).