Green Future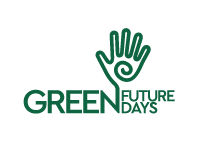 NORDPLUS / Adult
Green Future / Intergenerational Green Future Days in Local Communities
NPAD-2022/10046
PROJECT PERIOD
08/2022 - 07/2024
THE MAIN AIM OF THE PROJECT
To seek personal involvement of Nordic and Baltic people of all ages in the implementation and sustainability of the European Green Deal through intergenerational discussions.
THE MAIN TARGET GROUPS
Active people of the younger and older (50+) generations who are concerned about the environment and care about the green future of Europe and the world.
THE MAIN PROJECT ACTIVITIES
Creation of steering groups of active people (8-10 members in each partner country) to work on short videos and other visual content about the surrounding nature and environmental changes, accompanied by environment-related stories, experiences, and recommendations
Collection of Best Practices (5 per country) to follow in order to lead more environmentally friendly lives
Developing a scenario for an Intergenerational Green Future Days based on the statements of the European Green Deal and the Best Practices collected
Organization of the Green Future Days in partner countries, as well as the final international Green Future Event in the public area in Vilnius
The main result of the project's activities – intergenerational exchange of experiences and good practices, and involvement of people from all generations in activities contributing to the implementation of the European Green Deal goals.
PARTNERS
Soros International House, Lithuania
SE-More Mosaic (SE), Sweden
Biedrība Eurofortis, Latvia
ASSOCIATED PARTNERS
---
PROJECT NEWS
On 11-12 May, 2023, the 2nd Green Future partner meeting held in Riga, latvia
On 17 February, 2023, the 2nd Green Future Steering Group meeting held in Lithuania
On 30 January 2023, the Green Future online partner meeting took place
On 11 November, 2022, the Green Future Steering Group meeting held in Lithuania
On 10 October, 2022, the Green Future project presented to the Senjorų pasaulis team
Congratulations to Senjorų pasaulis - our new associated partner in Lithuania!
On 12-13 September, 2022, the Green Future Kick-off meeting held in Vilnius
On August 26, 2022, the Green Future project partners met for the 1st virtual meeting